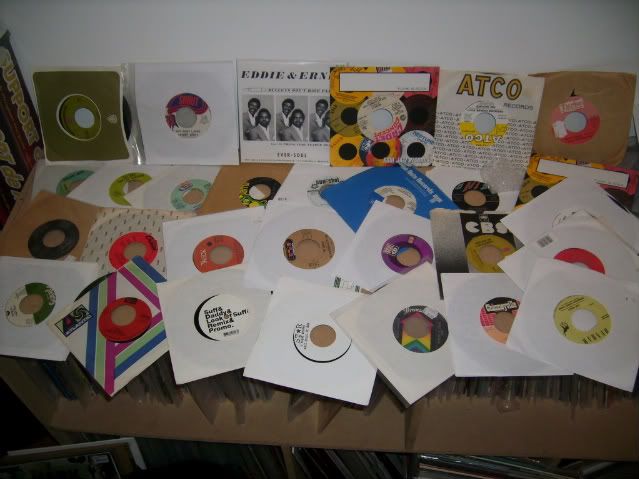 http://www.megaupload.com/?d=KFW6IZSF
TRACKLIST
Lonnie Youngblood- Sweet Sweet Tooti
Freddy Scott- Got What I Need (shout)
The Ides Of March- Vehicle (warner bros)
Paul Humphries and his Cool Aid Chemists- Detroit (lizard)
Sharon Jones and the Dap Kings- How Long Do I Have To Wait For You (daptone)
El Michels Affair- Musings To Myself alt mix (truth and soul)
Menahan Street Band- The Wolf (dunham)
Eddie and Ernie- Bullets Dont Have Eyes (ever-soul)
Jimmy Ruffin- What Becomes Of The Broken Hearted (soul)
Al Green- I Wish You Were Here With Me (hi)
McKinley Mitchell- Trouble Blues (chimneyville)
Harold Melvin and the Bluenotes- Wake Up Everybody pt 1 (philadelphia international)
Rotary Connection- Respect (cadet concept)
Barbara Acklin- Love Makes a Woman (brunswick)
The Inclines- Pressure Cooker pt 1 (atco)
Joe Quarterman and Free Soul- Find Yourself (gsf)
Donald Byrd- Black Byrd (blue note)
J Star- I Heard It Dub (white label)
Horace Andy- Let Your Teardrops Fall (sun shot)
Suff Draft- Look Of Suff Remix (white label)
Para- Its the Hornet (breakin bread)
Fatback- Love Spell (spring)
The Isley Brothers- For The Love Of You (tneck)
A Taste Of Honey- World Spin (capital)
Carl Douglas- Dance The Kung Fu (20th century)
Blues Magoos- Gotta Get Away (mercury)
Frijid Pink- House Of The Rising Sun (parrot)
Ballin' Jack- Found A Child (columbia)
Funk Ink.- Goodbye So Long (prestige)
Freddy Scott- Got What I Need
Most people should know this one from the Biz Markie track "Just A Friend", from the "Ultimate Breaks and Beats" series, or maybe from Shadow and Cut Chemists "Product Placement" mix.. Basically its a must have classic.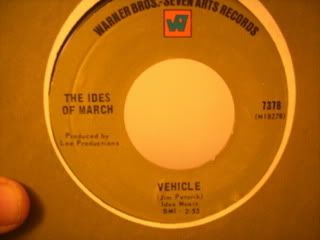 Ides Of March- Vehicle
This is one me and my brother used to play a lot on a pirate radio show we were doing about 5 years ago. Those horns are just huge!
Sharon Jones and the Dap Kings- How Long Do I Have To Wait For You
Its great to see Sharon Jones doing so well lately. She was meant to play Cork for the Jazz Festival but for some reason it fell through. Shame cause if it had gone ahead it almost definitely would have been one of the best gigs of the year. She did play Dublin though and i hear she put on a great show.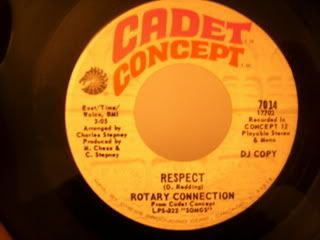 Rotary Connection- Respect
Incredible version of the Otis Redding/ Aretha Franklin classic by the psyche-soul group Rotary Connection. Although if you took away the lyrics the song bares almost no resemblance to the original. Definitely one of my favorite groups, such a unique sound.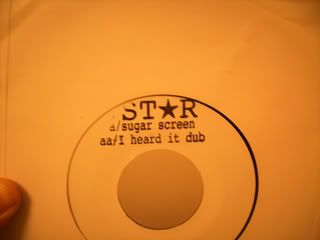 JStar- I heard it dub
Great reggae bootleg remix of "I heard it through the grapevine" by London based producer JStar. Ive played this at almost every gig Ive done over the last year.
The Inclines- Pressure Cooker pt 1
Possibly my favorite 45 of the show. Those horns...
Frijid Pink- House of the Rising Sun
Great heavy version of the Animals classic. This was a huge hit when it came out and ended up selling over a million copies. Not exactly rare then...
check back next month around christmas for episode 2!
Jus