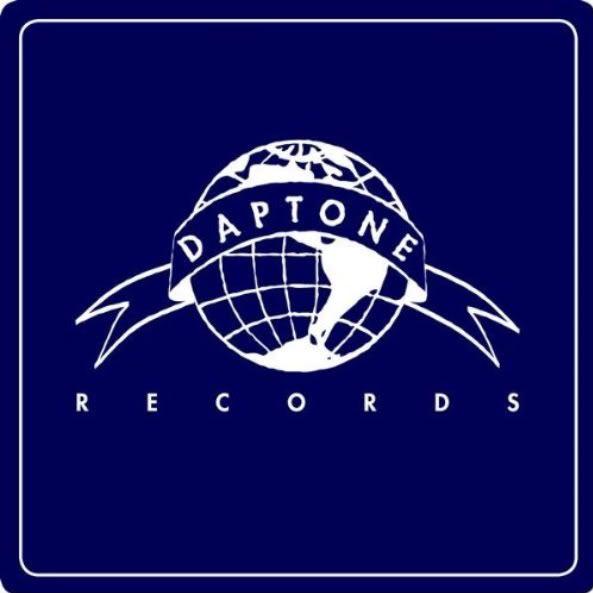 Tracklist...
Sharon Jones and the Dap-Kings - How Long Do I Have To Wait For You (inst) (Daptone)
The Dap-Kings - Casella Walk (Daptone)
Sharon Jones and the Dap-Kings - I'm Not Gonna Cry (Daptone)
Lee Fields and Sugarman and Co. - Stand Up (Daptone)
Menahan Street Band - Bushwick Lullaby (Dunham)
Sharon Jones - I Just Dropped In To See What Condition My Condition Was In (Daptone)
Sharon Jones and the Dap-Kings - Make It Good To Me (Daptone)
Binky Griptite - One Time You're Mine (Daptone)
El Michels Affair - Spread Your Soul (Truth and Soul)
El Michels Affair - Glaciers Of Ice (Truth and Soul)
Binky Griptite - You're Gonna Cry (Daptone)
El Michels Affair - C.R.E.A.M. (Truth and Soul)
Rare Earth - Born To Wander (Rare Earth)
The Flaming Ember - Mind, Body and Soul (Hot Wax)
The Rascals - My World (Atlantic)
Brian Hyland - Gypsy Woman (UNI)
Bob Dylan - Lay Lady Lay (Columbia)
Ocean - Put Your Hand In The Hand (Kama Sutra)
Rhetta Hughes - Light My Fire (Tetragrammaton)
The Honey Cone - Want Ads (Hot Wax)
Esther Phillips - Home Is Where The Hatred Is (Kudu)
The Brothers Johnson - Strawberry Letter 23 (A+M)
Marvin Gaye - Sexual Healing (inst) (Columbia)
Rappers Rapp Group - Rappers Rapp Theme (Rappers Rapp Disco Co.)
Madlib - Track Two (Stones Throw)
Manipulate and Thresh - Heavy Karma (Nause Corps)
Download Link...
http://www.megaupload.com/?d=MX8ETT3J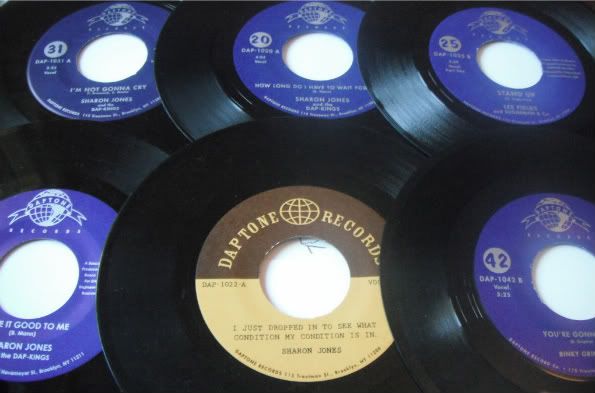 Without a doubt one of my favorite labels of the last ten years, Daptone are living proof that you can have success in the music industry on your own terms. They make the music they want to hear, totally disregarding any current musical trends, and yet somehow have the majors knocking on their door rather than having to chase after them.
Founded by producer/musician Gabriel Roth and sax player/songwriter Neal Sugarman, Daptone was born out of the demise of Desco Records in the late 90's. Its home to artists like Sharon Jones, Charles Bradley, The Sugarman Three, Lee Fields, The Budos Band, The Poets Of Rhythm, Binky Griptite, and many more.
Both Roth and Sugarman have had more than their fair share of set backs in the making of Daptone. In the early days of the label, Daptone had a distribution deal with Caroline Distribution. The Label was too small for a direct deal, so they had to go through a broker. Daptone's first two albums were selling fairly well and they were owed quite a bit of money. Figuring their check was on the way they signed a lease on a run down building in Bushwick Brooklyn and began work on what would become their studio.
Of course the money wasn't on the way. The distribution company had paid the broker but the broker went under leaving Daptone with a half built studio and no money to finish the job. Unable to afford plumbers, electricians, etc they did the work themselves with help from the label's artists, family and friends. This shabby building in Bushwick is the same place where most of the music for Amy Winehouse's Back To Black album was later recorded.
Daptone's authentic soul sound can be credited to several things. First and foremost is the musicians themselves. While all of them can really, really play, alot of what gives them that classic sound is knowing when to play less. Gabriel Roth once wrote in an article for Big Daddy magazine that "If you can't get into the idea of playing one chord for a whole song, put down this magazine immediately and go and find yourself a nice Beatles song book." Real Talk.
It was through this way of thinking that Roth began playing bass. Originally a drummer, He decided to try his hand at bass when he couldn't find anyone who wanted to play in the simple way he felt the music required. He continues to play bass with the Dap-Kings to this day.
Then of course, there's the Studio. Believe it or not, there is no computer in their Brooklyn studio. It's completely analogue. Everything is recorded on to tape machines, and the music is often mixed on an 8 track desk. Why would anyone want to record this way in 2011? Roth says its all about creating an environment that will bring the most out of the musicians. When you're working with computers you can record again and again until you're happy with what you've done, or alternatively you can just edit a flawed take, but it's not as easy as that when you're dealing with tape. Each take is costing you money and any editing needs to be done with a razor blade. Roth claims this pressure brings out the best in the players. "The sound you want really is coming from the musicians, and when guys have played together for a while its not a strain to get a good a good sound."
The 8 track desk means a lot of the mixing needs to be done before any recording begins. They've used 16 and 24 track desks in the studio before but Roth continually goes back to the 8 track. Its a strange method but its what he's comfortable with and more importantly, It's working. The raw music created this way has major labels calling for a piece of Daptone's authentically retro sound.
The label continues to grow with every release. Its common these days to hear music by Sharon Jones and the Dap-Kings in major Hollywood films or in television ads. Hip Hop artists such as Jay Z and Rhymefest are also sampling from the label's catalogue.
As commercial music becomes increasingly electronic its good to know there's still a place for Daptone's gritty soul in popular culture. I believe there always will be.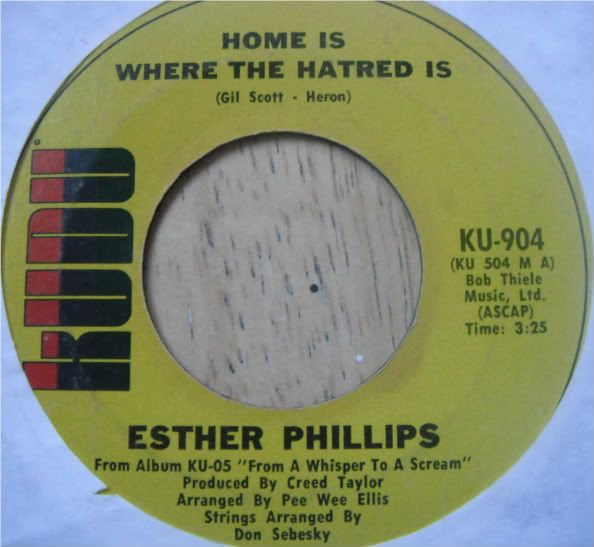 Esther Phillips began her career at just 14 years of age when she was discovered at a talent competition by Johnny Otis in 1949. Recording under the name "Little" Esther Phillips, the young singer released a string of hits throughout the early 50's before her drug problems got the better of her and she disappeared from the spotlight.
Rediscovered in 1962 by Kenny Rogers, Esther dropped the "Little" from her name and released some very successful country records for the Lenox label before eventually signing with Atlantic.
Despite her success in the 60's she continued to struggle with her heroine addiction. Gil Scott Heron's classic song of addiction "Home Is Where The Hatred Is" obviously meant quite a bit to her personally, and her cover comes from a very real place. This shows in the recording. The "From A Whisper To A Scream" album which this song featured on was nominated for a Grammy in 1972. Aretha Franklin won the award but later gave it to Phillips claiming she deserved to have won.
Esther continued to record throughout the 70's and early 80's for the Kudu and Mercury labels before passing away in 1984 of kidney and liver failure, no doubt caused by her years of drug abuse. The funeral service was conducted by her old friend and mentor Johnny Otis.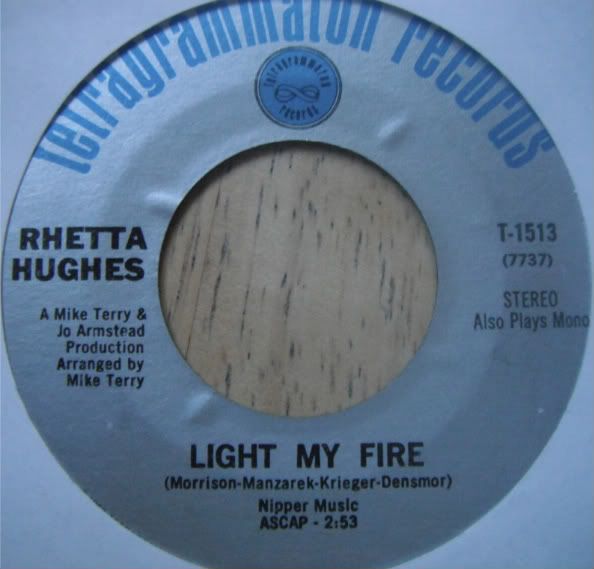 "Light My Fire" is one of those songs that seems to have been covered by just about everyone in the late 60's. Of all the versions I've heard over the years Rhetta Hughes' soulful cover remains my favorite. The album this 7" was taken from isn't an easy find. You can expect to pay at least 50 euro for any copy you're lucky enough to come across.
This is a pretty corny Christian record thats only really worth talking about for the opening drum break which has been sampled by People Under The Stairs, DJ Shadow and more. Its not at all rare, in fact it sold over a million copies and turns up in bargain bins everywhere. Still.. worth a couple quid for the drums.
Bit strange to see a Christian record on a label called Kama Sutra though..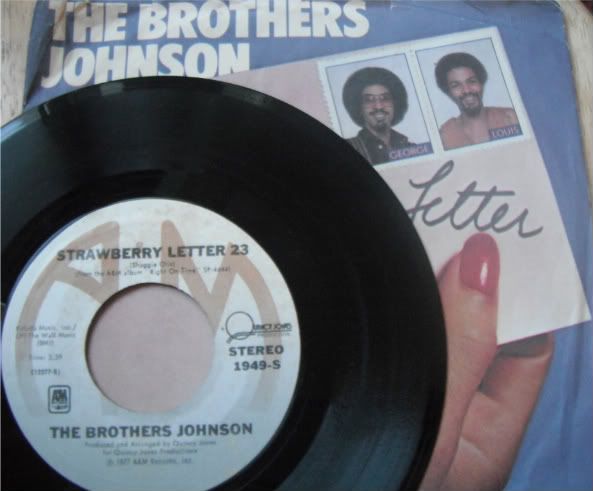 The Brothers Johnson are in fact brothers. George and Louis Johnson formed the band while the were still in school. Originally called The Johnson Three Plus One, the group then included their older brother Tommy and cousin Alex Wier (who would later go on to work with the Talking Heads and the Tom Tom Club).
The Brothers backed many legendary artists on stage including the Supremes, Bobby Womack and Billy Preston, but their career really took off when George and Louis were asked to play on Quincy Jones' "Mellow Madness" album. Quincy remained a close collaborator throughout their career producing album after album for the group. On their debut "Look Out For No.1" the group is even listed as "Quincy Jones presents.. The Brothers Johnson"
"Strawberry Letter 23" was written by Shuggie Otis for his 1972 album "Freedom Flight". Years later George Johnson was dating a cousin of Shuggie's when he discovered the album, which eventually led to the cover. The Brothers Johnson's version ended up selling much better than Shuggie's original. The song continues to find new and younger audiences through it's use in film, television, and sampling. Quincy Jones recorded the song again last year with Akon on vocal duties. It sucked.
Madlib is an artist that often seems to be at the center of heated debates. He has a large die-hard fan base that seem to think everything he cobbles together is genius, while others wish he'd employ a bit of quality control to the hoards of releases he spits out continually. It's true he's had his fair share of duds, but there's no question he's made some incredible music over the years and I'd imagine he will be regarded as one hip hop's best producers by future generations.
This E.P. is a collection of songs recorded between 1997 and 1999. I'm not too fond of the idea of trying to put 6 songs on one 7" but there are some nice moments on here.
Rappers Rapp Group is quite possibly the worst name in the history of music. Thankfully they realised this and renamed the group Dark Star in 1983. The labels name is similar but even worse if you can believe it, Rappers Rapp Disco Co. Discoco? Jesus... Despite the unfortunate titles they released some excellent music and have an interesting place in hip hop history. The label's first release "The Gigolo Rapp" by Disco Daddy and Capt. Rapp, was the very first West Coast hip hop release. DJ Flash of the Rappers Rapp Group was the first white hip hop artist to be signed to a major label, and "Sexy Baby" by Dark Star was the West Coast's first full length hip hop LP. Everyone from Dr. Dre to Jurassic 5 owes a debt to these pioneers.